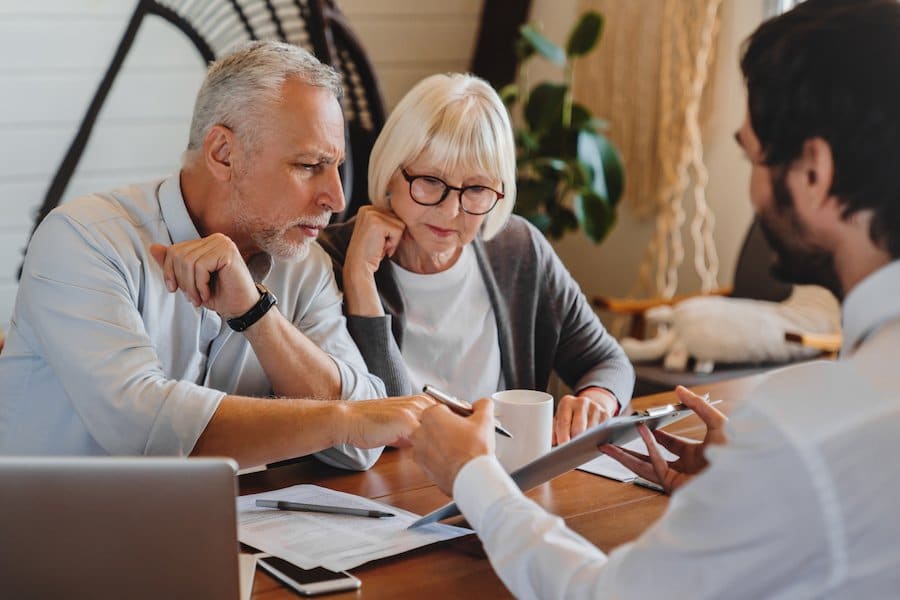 Estate planning and administration can be confusing for those facing estate law for the first time. Luckily, the legal team at Moseman Law Offices, LLC is experienced in even the most challenging estate law scenarios and is available to provide you with personalized advice for your unique situation. Get in contact with us today or check out some of the common estate law questions we see below.
Should I get a will or a trust?
When deciding whether to choose a will or a trust, the important factor to consider is whether you want to keep your asset information private. If you choose a will, all of your information will be public record. A trust, on the other hand, will not allow others to gain information about your assets.
Trusts also may be chosen over wills in an effort to avoid probate fees. However, those considering this route should keep in mind that trusts oftentimes cost more upfront and more over time to maintain.
What documents are included in a will?
A will package should always include five key documents:
Last will and testament

Financial power of attorney

Health care power of attorney

HIPAA form

Living will
Should I choose a revocable or irrevocable trust?
The type of trust you choose depends on your individual needs and your family's assets. An irrevocable trust is a good option if you need to protect your assets from Medicaid if you need to live in a nursing home. Otherwise, a revocable trust with a pour-over will should help reduce probate fees and provide additional privacy.
Do I need a power of attorney?
A power of attorney is essential in the event that you have a medical emergency that requires your loved ones to handle your medical or financial decisions. Without one, they will be forced to proceed through a long process of filing a legal petition to declare you incompetent and become your legal guardian. Avoid this hassle by proactively setting up a power of attorney before you need one.
What is a custody order or guardianship?
When determining who should care for a child after the death of their parents, family members are often confused about the difference between custody and guardianship. If both parents are deceased, a request for guardianship needs to be filed in order to legally care for the child. This is also relevant for parents of children with disabilities, who can file for guardianship when the child becomes a legal adult.
Do I need a lawyer for estate planning?
Estate planning may seem straightforward at first but can get extremely complicated with all of the options available to you. There are websites where you can download "fill in the blank" estate planning forms and attempt to write a will or power of attorney for yourself, but we would not recommend this. Estate planning laws vary heavily from state to state, and your plan should involve a strategy unique to your long-term goals and your family's needs.  Call Moseman Law Offices today to set up a consultation and discuss your unique estate law situation.