Bankruptcy Lawyer
serving all northeast 
ohio
Are you considering bankruptcy but aren't sure of what all your options are? Do you have questions about the difference between Chapter 7 and Chapter 13? Moseman Law Office is here to help! Our dedicated bankruptcy lawyer is undeniably a expert in US bankruptcy laws and will work with your current and long-term needs. Additonally we will help you get out of debt while establishing a strong path forward for your financial well-being.
There are two types of bankruptcy for consumer-based debts in the United States, Chapter 7 and Chapter 13. There are benefits to each option, working with a bankruptcy lawyer can help determine which one is best for you.
At Moseman Law Office, one of our bankruptcy lawyer's will help complete a personalized consultation for you. We will help determine which option is best for your financial situation overall. Therefore, we can provide detailed solutions to get you on a path to financial freedom.
Additional Bankruptcy Information
What is Chapter 7 Bankruptcy?
Chapter 7 bankruptcy is the most commonly filed type of bankruptcy. Sometimes it's referred to liquidation bankruptcy, because it can eliminate nearly all your debts. The exceptions are any assets that are not exempt under the State of Ohio's exemption laws, thus you may have to buy back from the court or surrender to be used to pay your creditors.
When filing for Chapter 7 bankruptcy, all debts, including credit cards, medical bills, personal loans, payday loans, and liability on repossessed and foreclosed upon property, are eliminated. Some debts, such as taxes, student loans, and spousal/child support, are exempt and will not be eliminated.
As a part of filing for Chapter 7 bankruptcy, overall you must provide a list of all current assets and debts, even if you plan to keep the item you owe the debt on. For example, if you owe debt on a car or house, you can keep it as long as you continue to make payments on it. However if you do not plan to keep the item, the asset will be repossessed or foreclosed on, and you will no longer be liable for the debt or required to make payments towards it.
Is Chapter 7 Bankruptcy Right for You?
There are multiple factors to consider simultaneously, when deciding if Chapter 7 bankruptcy is right for you. Types of assets you have, your household income and the type of relief you may need.
The Bankruptcy Code provides a maximum income based on household size that the filer must maintain to qualify for Chapter 7 Bankruptcy. If your household exceeds this amount, you must file for Chapter 13 bankruptcy. Additionally, if you have non-exempt assets that will not be eliminated via Chapter 7, Chapter 13 may be a better option. Nevertheless, the laws around exemptions and the equity associated with them can be complicated. It's best to work with a bankruptcy lawyer to avoid a denial of discharge and the indefinite responsibility of your debts.
What is Chapter 13 Bankruptcy?
Chapter 13 bankruptcy is not as common than Chapter 7 and often referred to as a restructuring debt. Chapter 13 starts with a gross income-based analysis. A gross household income that exceeds the amount to qualify for Chapter 7 is considered to be abusing bankruptcy laws if they do not file Chapter 13.
Additionally, an analysis should be performed to determine if any non-exempt assets would be protected by filing for Chapter 13 over Chapter 7 bankruptcy and find out which assets the filer plans to retain, especially if they are behind on payments. The continued gross income should also be considered.  Thus if it remains consistent, Chapter 13 bankruptcy should be filed. However if the filer anticipates a dip in household income, it may be better to wait to file for Chapter 7 bankruptcy.
Is Chapter 13 Bankruptcy Right for You?
If you have non-exempt debts, yes.  Subsequently you may need additional options for debt reduction that aren't available by filing for Chapter 7 bankruptcy. If this this is the case, Chapter 13 certainly maybe a good option. It provides additional ways to pay back non-dischargeable debts to avoid a foreclosure or repossession and retain the asset.
Work With Experienced Bankruptcy Lawyer at Moseman Law Office
Undoubtedly, bankruptcy is a complicated and taxing process. Working with an experienced bankruptcy lawyer will take the stress of paperwork and filing court documents off your shoulders. It also provides you with confidence that you are making the best decisions for your finances and future. Moseman Law Office is located in Mentor, Ohio and serves in all northeast Ohio counties. Altogether included in that is Cuyahoga County, Ashtabula County, Geauga County, and Lake County. Contact one of our experienced bankruptcy lawyers today.
Course 1
Before Bankruptcy Filing
Course 2
Before Bankruptcy Filing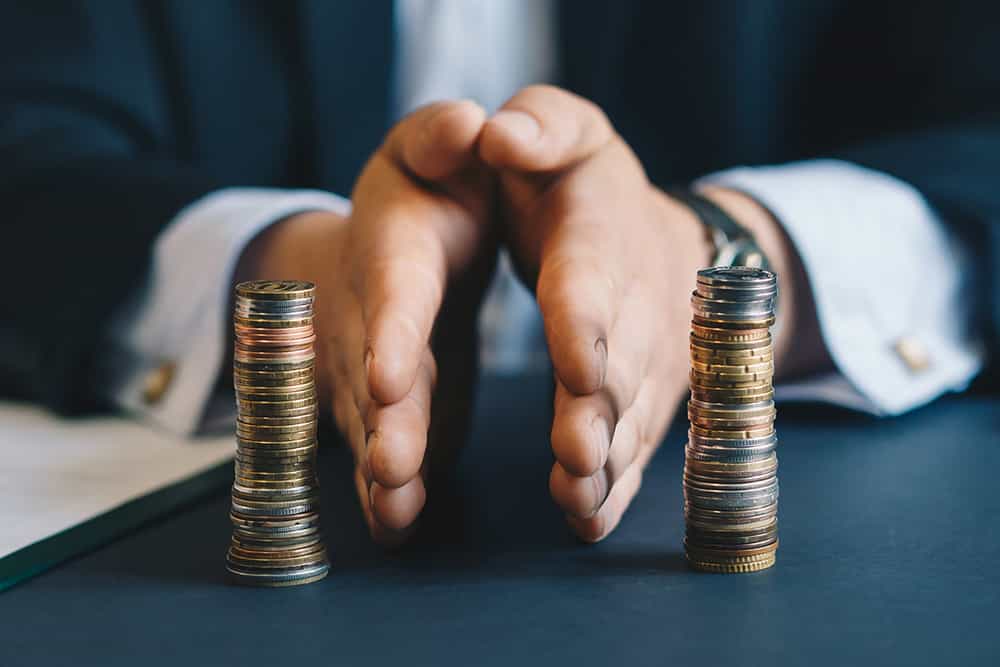 We are a debt relief agency.
We help people file for bankruptcy relief under the Bankruptcy code. The laws governing legal advertising in the state of Ohio require the following statement in any publication of this kind: "THIS IS AN ADVERTISEMENT." This web site is designed for general information only. The information presented at this site should not be construed to be formal legal advice nor the formation of a lawyer/client relationship.
Moseman Law Office
Moseman Law Office, is a full-service legal firm located in Mentor, Ohio, serving all of Northeast Ohio and providing personalized legal solutions to its clients.
Contact Us
Moseman Law Office, LLC
8500 Station St., Ste 210
Mentor, OH 44060
Phone: (440) 255-0832