Business Law Attorney
Serving all of Northeast Ohio
Starting a business is exciting! You have a dream, and you're so close to working for yourself, but there are several legal steps before you can begin. These steps help you start your business in compliance with the laws and protect you from frustrating and costly issues in the future. The first step is to determine what type of business entity you would prefer for your business. This decision influences your taxes, protections, liability, and more. This is where our Business Law Attorney can help!
Business Formations – We handle creating your business entity from start to finish.
Partnership Agreements
Business Contracts – We can create contracts for your employees & vendors.
Buy/Sell Agreements
Custom Contracts – Have a unique business? We can create a contract tailoreed to your needs.
Business Litigation – Collection & civil law suit defense.
A sole proprietorship is a business owned by one person. All of the profits belong to the owner. When you register your business as a sole proprietor, you, as the owner, will use your social security number for the business' taxes. There is also no legal separation between you and the business, so you will be held personally responsible if the business's debts exceed its profits. This is the easiest business entity to create. While you are not required to register the business name with the Secretary of State of Ohio, it is recommended to protect you from someone else stealing your business name.
Limited Liability Companies (LLC)
A Limited Liability Company (LLC) can be created for businesses with one or more owners or members. The LLC is a separate entity from the owners or members, is taxed differently, and reduces liability for debts. Starting an LLC is a little more difficult than starting a sole proprietorship. The business name must be filed with the Secretary of State of Ohio, there are articles of organization to file and pay for, a statutory agent will have to be designated, and an EIN is required. If the LLC does not adhere to all Ohio Revised Code regulations, the protections associated with the LLC can become null, and the owners and members can still be liable for debts.
Corporations are separate entities like LLCs, but they have even more regulations to follow and more benefits. They can have shareholders and sell stock. The corporation has to adhere to all Ohio Revised Code regulations, or the protections become null and are treated as a sole proprietorship. 
Non-profits have to file as a corporation. A mission statement, board, plan of how to generate income, and statement of how income will be spent are required. 
Corporations must have three or more directors unless the number of shareholders is less than three. If only one shareholder exists, the corporation can have one or two directors. 
There are also partnerships. These business entities require two or more members and file a partnership tax return. Otherwise, they share the rights and protections associated with LLCs and corporations. There are general partnerships, where each party shares equal responsibility and control, and limited partnerships, where certain parties have more control. 
General partnerships are best when each member desires to have equal responsibility. Limited partnerships allow some members to contribute assets without assuming full responsibility. There are also limited liability partnerships where responsibility and control are determined by the amount of investment in the business, similar to shareholders.
Every LLC and corporation requires articles of organization. These documents include the designation of responsibilities of each member and define how various scenarios will be legally handled, such as when a member wishes to leave the business. 
You should complete this step with care whenever a business has more than one member. This is more than a formality to start your business; it is a contract between you and each member of the business and will determine how smoothly and equitably future decisions will be handled.
Business Law Services Tips & Tricks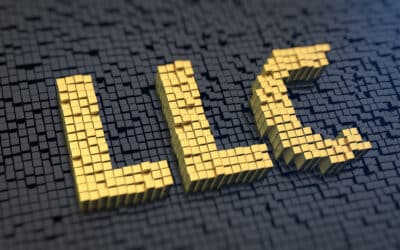 On January 8, 2021 the LLC law of Ohio was signed into effect.  Ohio's New LLC Law affects all...
Contact a Business Law Attorney Today
How you register your business can impact the future enjoyment and financial gain you receive from starting your business. It's wise to contact a business law attorney when starting your business to be sure you complete these steps in a way that is best for your interests and those of any members. Attorney Heather Moseman at Moseman Law is an expert in laws impacting Ohio businesses, and she can empower you as you begin this exciting new journey. Contact us today to get started.
Moseman Law Office
Moseman Law Office is a full-service legal firm located in Mentor, Ohio, serving nearby counties, and providing personalized legal solutions to its clients.
Contact Us
Moseman Law Office
8500 Station St., Ste 210
Mentor, OH 44060
Phone: (440) 255-0832