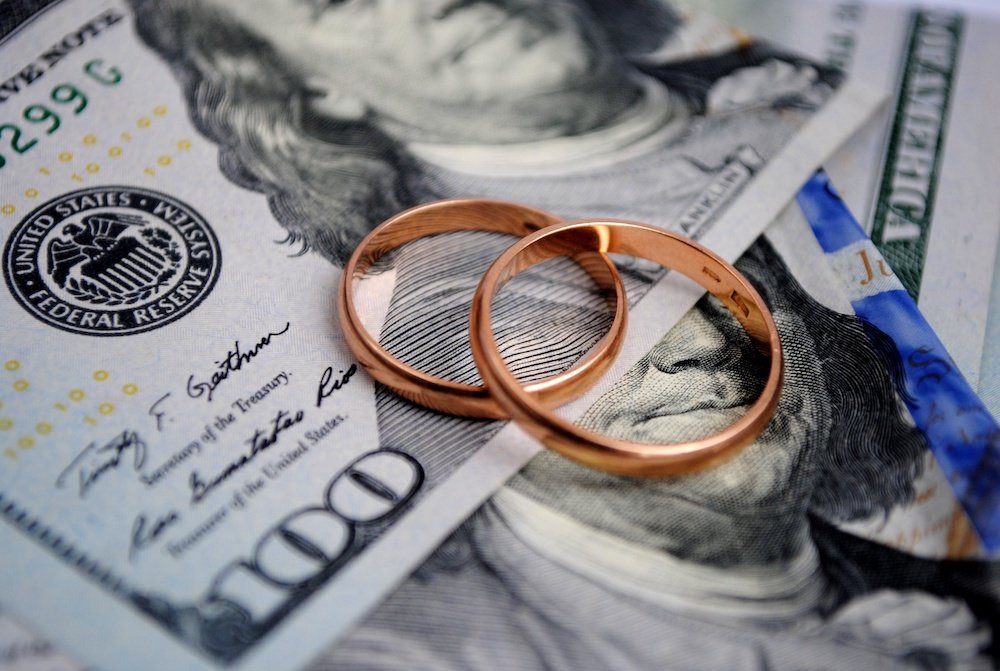 If you are considering a divorce or if divorce proceedings have begun, you may need to consider the option of bankruptcy. Having financial hardship can be just as detrimental to your financial security as a looming divorce. Given your unique situation, it is essential to understand how divorce and bankruptcy interact and the best way to handle them.
You can choose from several options if you and your soon-to-be ex-spouse are considering filing for divorce and bankruptcy. It is essential to understand the following facts before you file either one.
Which Should You File First – Divorce or Bankruptcy?
Although not all divorces and bankruptcy should be filed simultaneously, you should decide which you need to file first. It's entirely up to you which to file first, but you should consider a few factors. Consider declaring bankruptcy for yourself and your spouse first, especially if your relationship is good.
When you file for bankruptcy first, you and your spouse can split the attorney and filing fee costs, and you may be able to avoid having to pay a joint debt, which may be beneficial if you and your spouse jointly own property.
Certain jurisdictions may allow double exemptions on assets for joint bankruptcy filers; for instance, if your house is exempt up to $50,000, some jurisdictions may allow a double exemption, allowing it to be exempt up to $100,000.
To learn what options are available, you should contact a bankruptcy attorney in your state. Exemption regulations vary by district, so you should consult a lawyer before filing. When you file for bankruptcy first, you can also divide assets more easily in divorce as the assets will generally be divided throughout the bankruptcy procedure.
Keep in mind that Chapter 7 bankruptcy may not be an option if you and your spouse have a combined income that exceeds the threshold. If you have combined incomes that make you ineligible, it might be smart to consider filing for divorce before you file for bankruptcy.
Divorce and Bankruptcy at the Same Time Can Create Problems
Filing for both divorce and bankruptcy at the same time may be difficult due to bankruptcy laws in the United States. Whenever a bankruptcy petition is filed, an "automatic stay" is triggered. All attempts to collect on your obligations are effectively halted, which is often a welcome relief.
However, pending bankruptcy cases may preclude either spouse from refinancing a property, transferring bank accounts, or dividing family assets. If you are in bankruptcy, you can still divorce, but you may not be able to complete the necessary steps until the discharge order is entered.
What Happens if You File for Joint Bankruptcy Before Your Divorce?
There are circumstances when it's best to start with a divorce before you file for bankruptcy. You can share the bankruptcy attorney fees and the bankruptcy court costs by working together throughout the bankruptcy process. In certain circumstances, a married couple may be more protected from bankruptcy than two single people. You should review those specifics with your bankruptcy counsel.
Implementing a joint bankruptcy as a part of the divorce process can also make things more straightforward. If most of your family's debts are covered or dismissed by bankruptcy, negotiating a settlement on the property issues in your divorce may be more straightforward.
Will Bankruptcy Affect Your Child Support?
It won't have any effect on your child support obligations by declaring bankruptcy at any point in time, whether you choose to pay monthly or by accumulating past due payments. The parent who is responsible for paying child support cannot avoid paying it by declaring bankruptcy.
Additionally, in the bankruptcy process, family support obligations receive top priority. In this way, the receiving parent will continue to receive payments, regardless of whether other creditors receive a part of their payments.
The Division of Assets in a Divorce and How it Impacts Bankruptcy
Finally, list all of your assets as part of your bankruptcy filing if your divorce resulted in a divorce settlement. Spouses and children who receive spousal or child support are required to report it as income. In addition, the bankruptcy court will assess transfers made during the divorce process.
Moseman Law Office Can Help With Your Bankruptcy Needs
Both divorce and bankruptcy provide you and your family with an opportunity to start over. It is essential to consult with an experienced divorce and bankruptcy lawyer, such as Mentor, Ohio Attorney Heather Moseman, for your bankruptcy needs, as they can be very lengthy and challenging. Moseman Law Office, LLC can provide you with the guidance you need to understand and navigate the legal system during this challenging time.