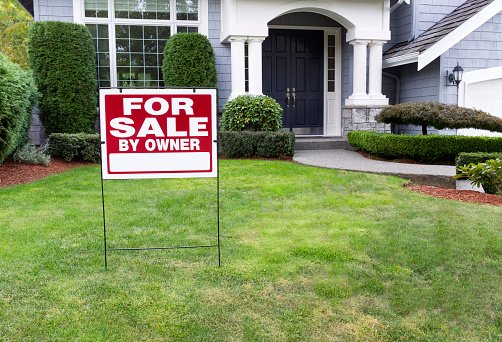 If you've decided to sell your home, you have a couple of choices whenever it comes to how to go about this. Most real estate agents can help you sell your home, but they also charge large commissions. If you don't want to give away a 6% commission, then you will need to make sure that you are selling your home by yourself.
But there is a reason why real estate agents exist: it is very hard to sell a home on your own unless you know what you are doing. Even if you do know how to do it, there's still a lot of time and energy that goes into selling your home. Not to mention a lot of money upfront!
Now, if you have still decided that you want to sell your home online, then here are some tips that you should know. Make sure to do as much research and get as much support as possible to make sure that your enterprise is successful!
Fix Your Home Up
Put yourself in your customer's shoes, or take a look at the various 'sell my house' shows on TV. Do your customers want to see your personal effects in their potential house? Do the TV shows talk about squeaky doorknobs and broken heaters? No, every house is an equal mix of both impartial and perfect.
In order for the customers to want to buy your house, they need to consider themselves living in it. That means that your house needs to be clean of all family photos and personal effects, and also needs to have everything fixed and made neutral in terms of the paint and the color scheme.
Additionally, fix up any broken items or squeaky door knobs/hinges, and make your house as presentable as possible. If you need more help to make sure that your home is presentable, you can hire a stager to help you with this process.
Advertise Like Crazy
Whether you post an ad on Facebook, place brochures in a magazine, or list your home on online selling websites, you need to have a budget for marketing. Without a real estate agent's connections, you need to make sure that all the advertising is done on your end. You need to consider both your options and your money, but you don't want to skimp on getting your house out there through as many means as you can.
Consider using both physical and digital advertisements to make sure that your home is in as many places as possible. Also, make sure to put as much information about the house in the advertisements as possible. The more information people have about a listing the more likely they will call on you when they see the advertisement.
Make Sure It Is Priced Right
Of course, one of the many reasons that people tend to fall when it comes to getting their houses sold is because they either overprice or underprice them. You can either go to a professional appraiser to have your home appraised, or you can go to a website and use both paid and free options for appraisal.
You can also do some research to see what similar homes in the area or homes similar to yours have sold. While you might not have the same prices, it does still allow you to have some sort of ballpark estimate for what a good price could be. Plus, the more that you price it right, the higher the chance that buyers will come to you.
Real Property Lawyer in Mentor
Whether you have found yourself needing assistance transferring title, in a real property contract dispute, or would like to know your rights as a co-owner to property, we can assist you in resolving the issue. Real property attorney, Heather Moseman, at Moseman Law Office, LLC, understands the complexities of real property laws, and she can help you be aware of your options so you can make the best decisions for your situation. Contact us today and let her answer your questions.